化工废水处理应用案例
发布日期:2014-9-28 浏览次数:4139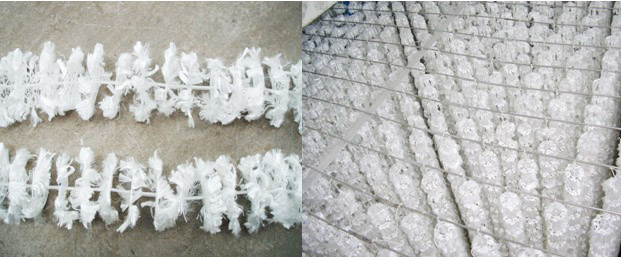 Treatment capacity: 1000t/d
1) Water quality: Concentrated wastewater 100m3/d, CODcr 30000mg/l;
Dilute wastewater 650m3/d, CODcr 1000mg/l;
Wastewater with low concentration such as sewage 250m3/d.
2) Process: Catalytic oxidation, iron-carbon micro-electrolysis and precipition
treatment are used for concentrated wastewater. The concentrated wastewater after treatment is mixed with dilute wastewater, through initial precipition, facultative anaerobic and MBR process, then enter into facultative anaerobic and aerobic tank in the end. The effluent CODcr is bellow 300mg/l.